Wood Flooring: Wood Flooring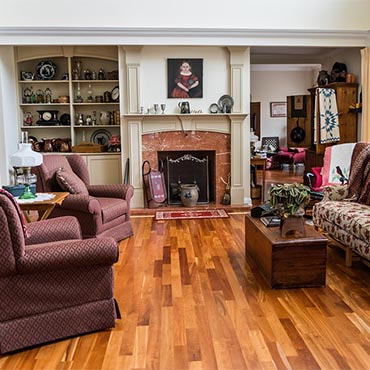 Wood flooring is any product manufactured from timber that is designed for use as flooring, either structural or aesthetic. Wood is a common choice as a flooring material and can come in various styles, colors, cuts, and species.
Brand Overview
---
---
Profile
|
Website
|
Brochure
|
Design Tools
|
Warranty
|
Install
|
Maintain
|
Green
ManningElegance engineered for superior performance. Engineered Hardwood flooring is real hardwood - the word "engineered" just refers to the way in which it's made. And there are many benefits to choosing an engineered product over a solid product.
---

---
Profile
|
Website
Real wood floors made of Maple, Oak, Beech, Elm, and Pecan should be as familiar to you as the countless city streets that are named after these trees. Their rich natural colors and hand-crafted quality is what we have come to expect in our homes. Now, Anderson has taken wood flooring technology to a place it has never gone before—with Best-in-Class durability.